Check out some of projects – and if you need help finding the perfect spot for your next home, just ask!
These Project Blogs will help you feel what a typical process is like – and understand the steps along the way.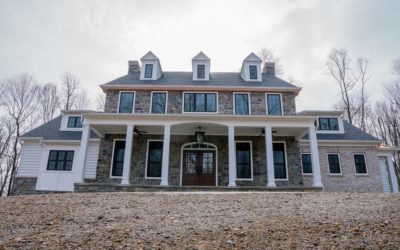 Homage to a previous eraThis magnificant home was designed to mimic the classic colonial estate homes of a previous era.  Featuring real stone and brick exterior, the striking black window and doors provide a contrast to the bright white beaded siding and bright...
read more